AvKee's NFT technologies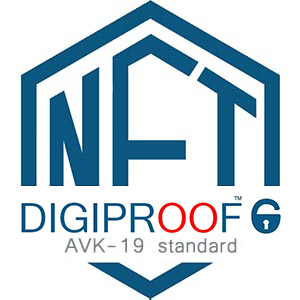 News :


Thanks to NFTs, Vodaphone, the well-known mobile telephone operator will auction off the very first Small Message in history for an estimated selling price of 200,000 euros .The Aguttes house located in Neuilly-sur-Seine will be auctioning this Tuesday, December 21. This first SMS said ''Merry Christmas'', it was received by Richard Jarvis (CEO) in December 1992 on an Orbitel 901 telephone. This event is not a first. Indeed, on March 23, 2021, Twitter co-founder and CEO Jack Dorsey was selling an NFT-authenticated version of his first tweet for $ 2.9 million..

How do AvKee NFTs work? NFT stands for ?Non Fungible Token?, which could be trivially translated as ?tamper-proof seal?. This is exactly what AvKee's NFT seals are, as part of the AVK-19 standard. In this case, the file corresponding to the SMS sent or received is sealed in several blockchains, thus making it tamper-proof, then it is authenticated by digital and grapho-digital signature. As soon as the sale is over, the new owner receives the seal certificates conferring the authenticity and originality of the object sold. He can either keep it or resell it later thanks to a new authenticated certificate (certificate of transfer)..


---
To benefit from this service, it is very simple and inexpensive..

1- you must create an AvKee account, it's fast, secure and free!.



2- you must seal your digital work (NFT option). We offer you your first NFTs.

Once your digital work is sealed, AvKee issues you an NFT ownership certificate (PDF format) and a PKCS12 electronic certificate (tamper-proof).
It is by doing that we learn...

With Avkee, in a few clicks you will quickly become ''NFT pros''.